Introducing qarbo LUXE
The ultimate sparkling water & beverage maker that you've been waiting for.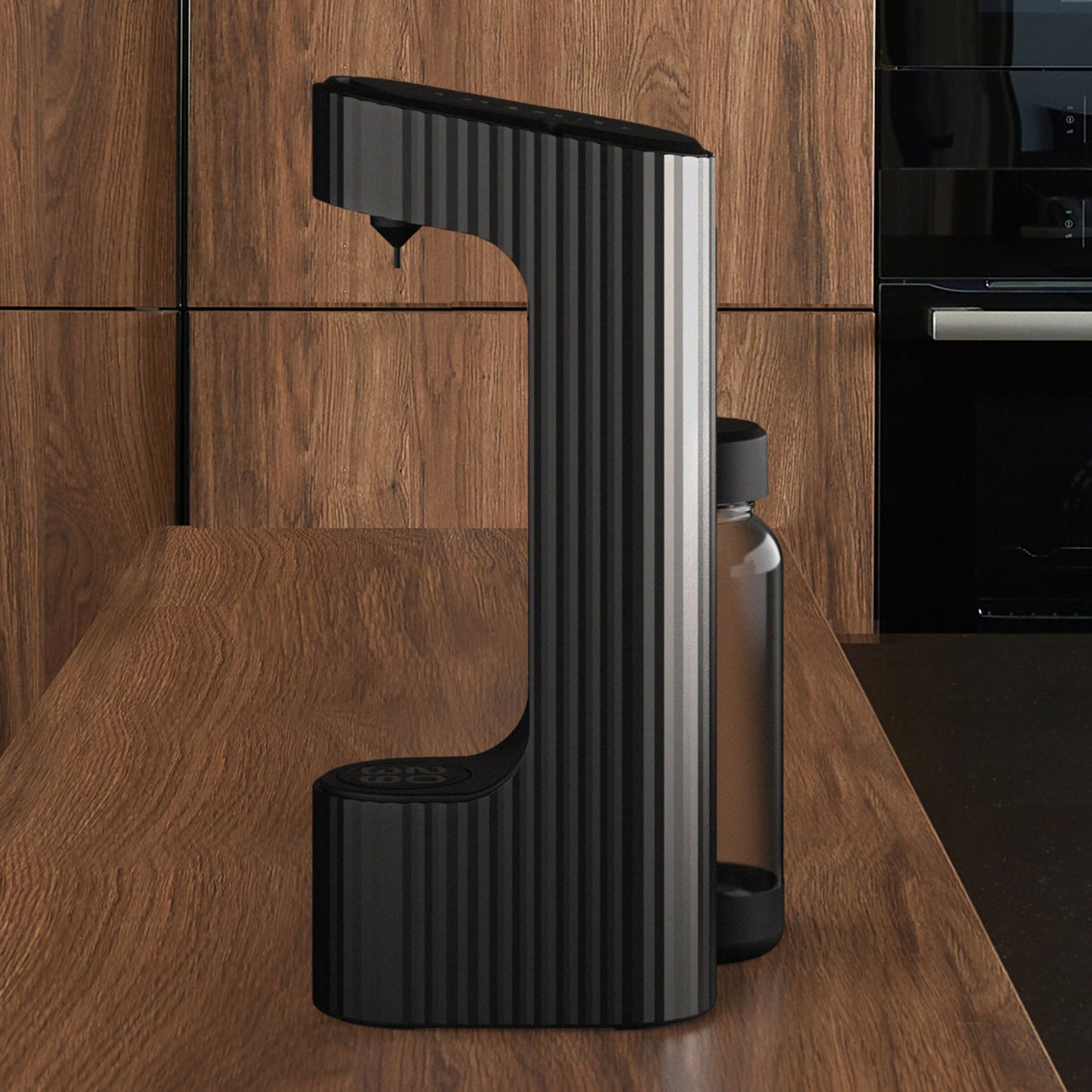 Style Meets Function.
qarbo LUXE is the convergence of sophistication and innovation. Designed in Italy. Engineered in Australia.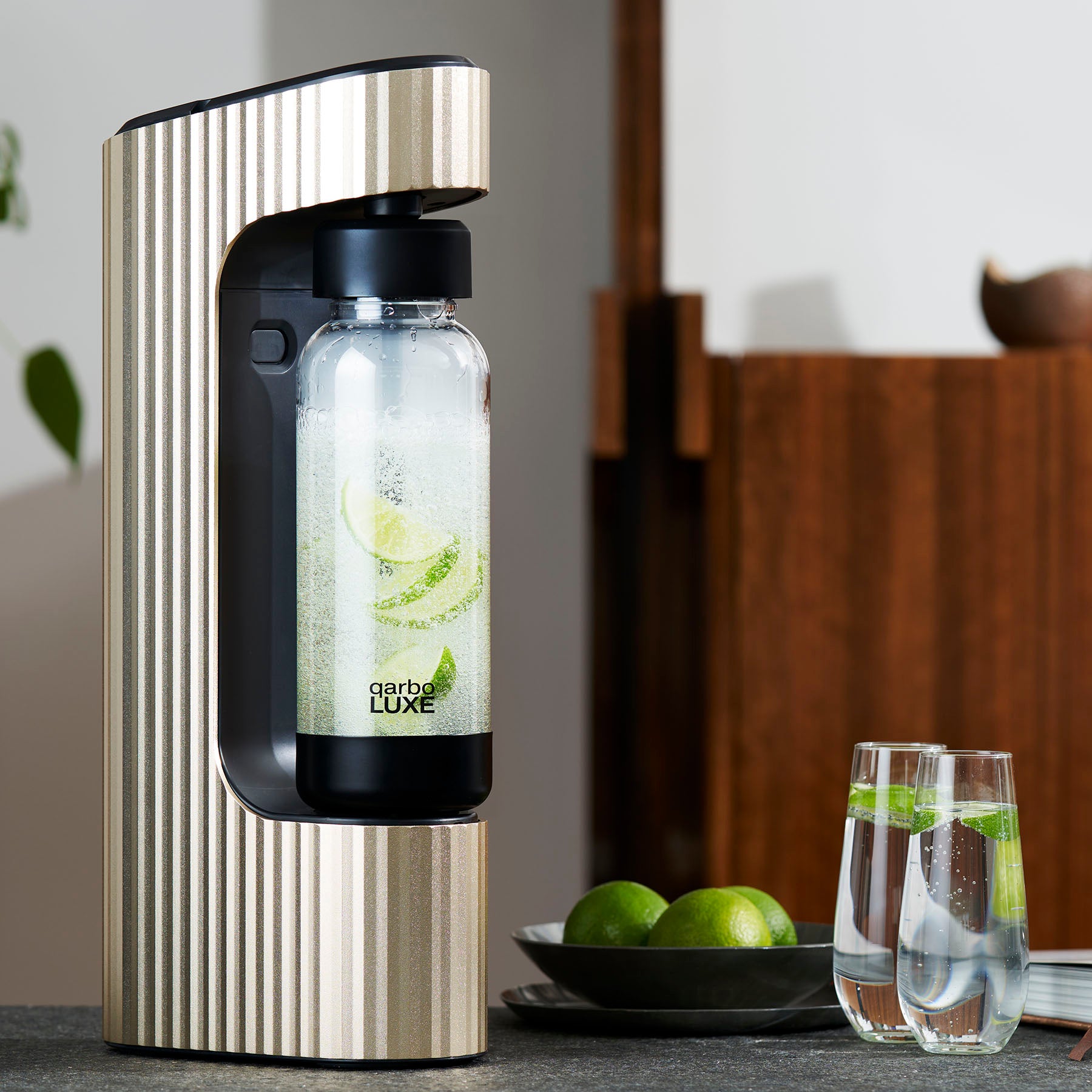 Modern-Retro. Timeless Elegance.
From a cool minimalist kitchen to a groovy dining room, qarbo LUXE effortlessly graces any setting you desire.
Button label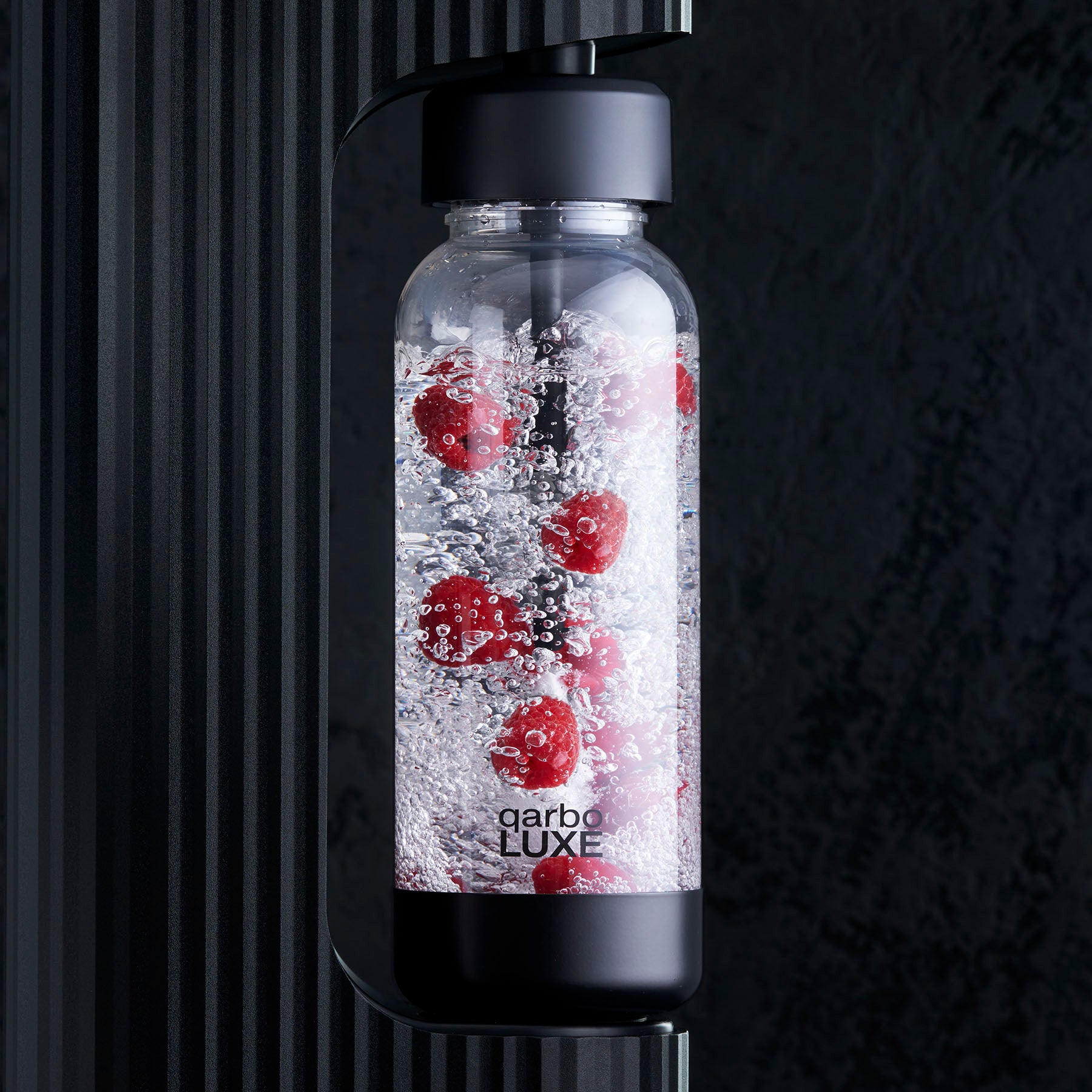 Something for Everyone.
qarbo LUXE fizzes anything from soda water, to fruit Infusions, to cocktails, mocktails and everything in between. Even create your own favourites.
Button label
Solid Metal Body

Premium anodised finishes, over a sculpted 3.5mm thick extruded aluminium body. qarbo LUXE is the pinnacle of luxury.

Convenient Size

Finally, a qarbo bottle that will fit upright in your fridge. This 1 litre bottle also fits your hand, backpack and gym bag.

Durable Design

Everything about qarbo LUXE is engineered to be more durable. From the metal body, to the bottle, to the new Airplus Cap.
Upgrade and save up to 65% with our early-bird limited offers.
We are delighted to offer our loyal customers access to these exclusive deals. Be amongst the first to get a qarbo LUXE and save at least 48% off the retail price and access to the first shipment due in October. If you're looking to upgrade or try something new, now's the time!
Regular price
$229.00
Sale price
$119.00
Unit price
per
VIEW OPTIONS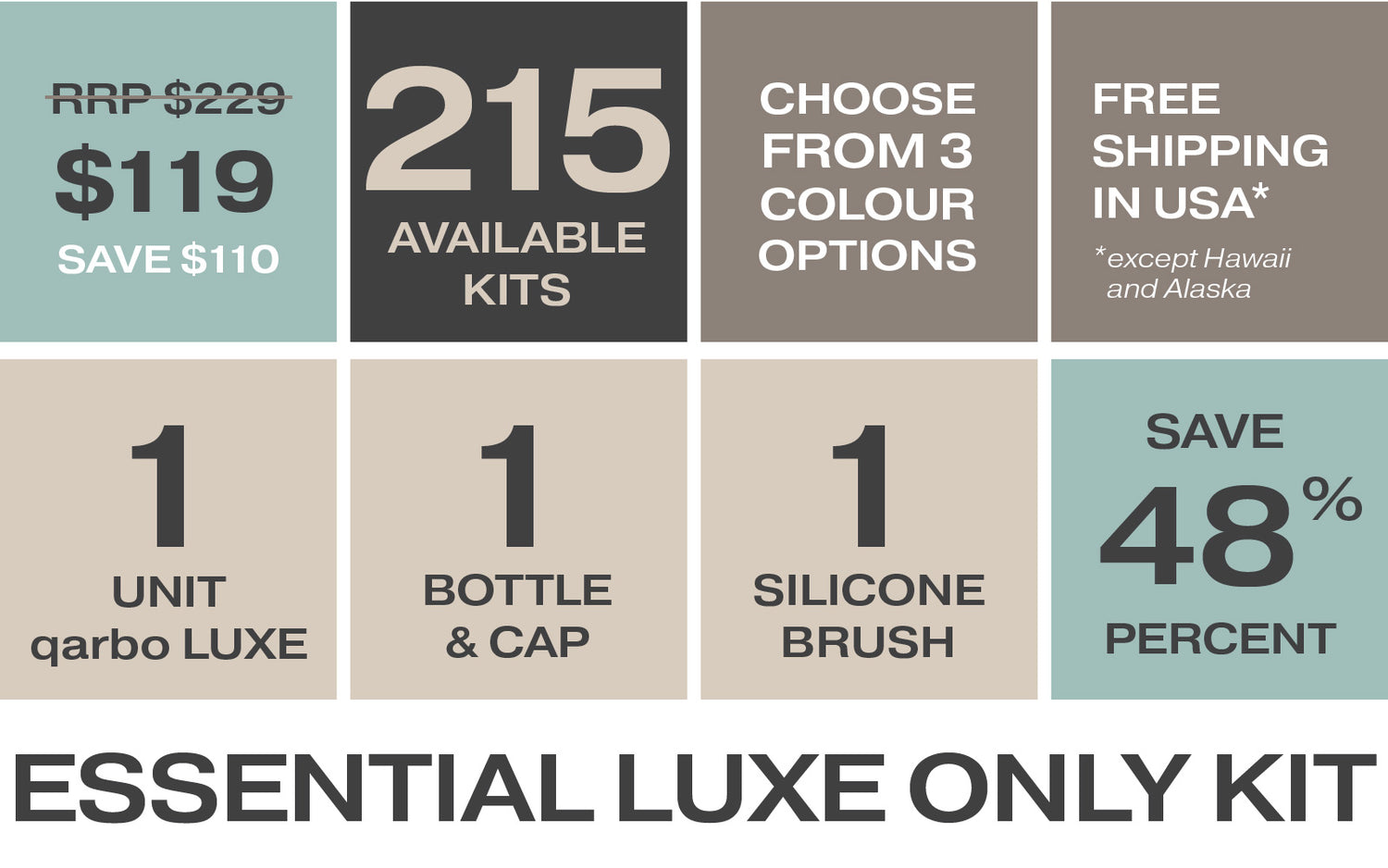 Regular price
$259.00
Sale price
$129.00
Unit price
per
VIEW OPTIONS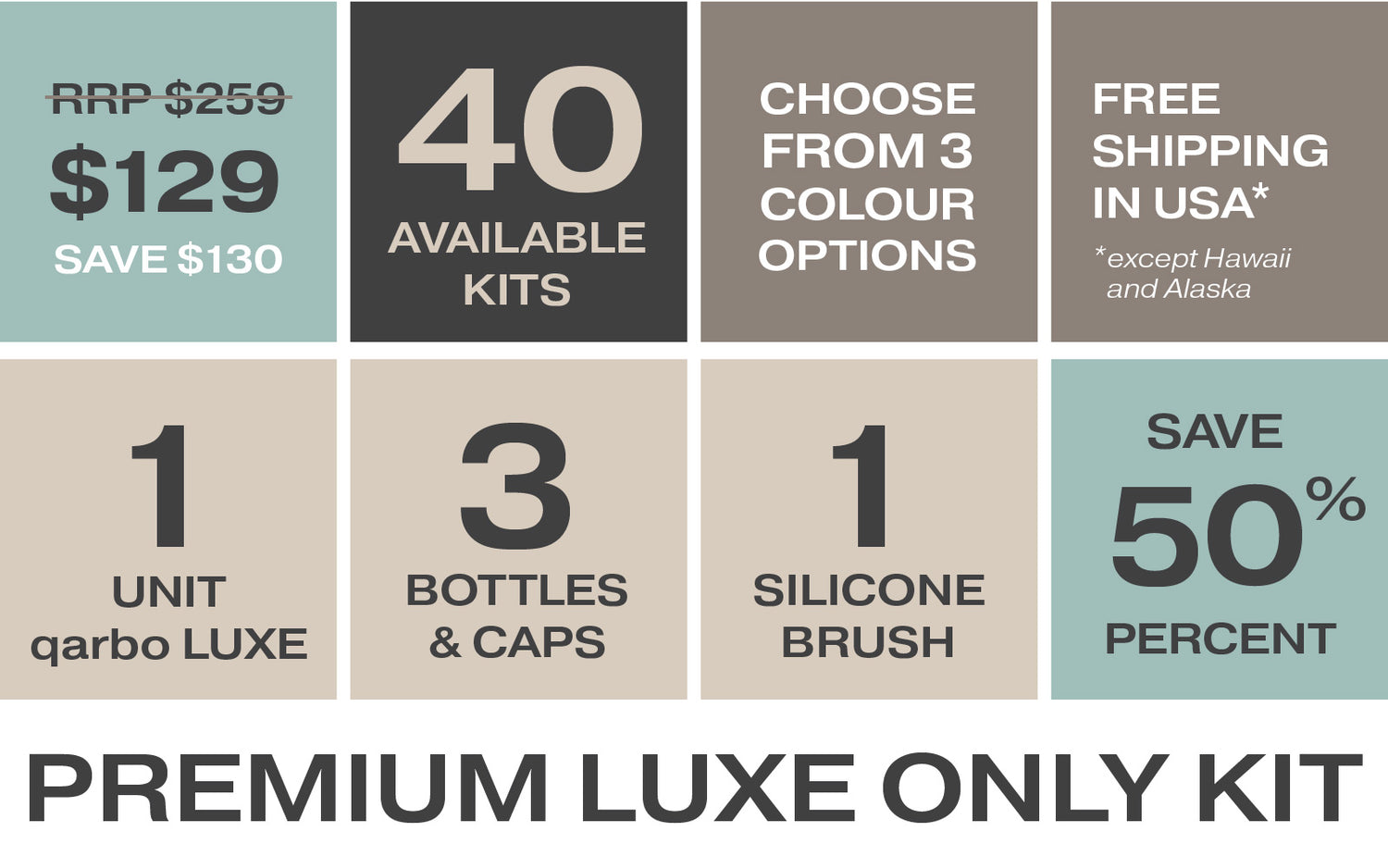 Regular price
$289.00
Sale price
$149.00
Unit price
per
VIEW OPTIONS
Regular price
$518.00
Sale price
$179.00
Unit price
per
VIEW OPTIONS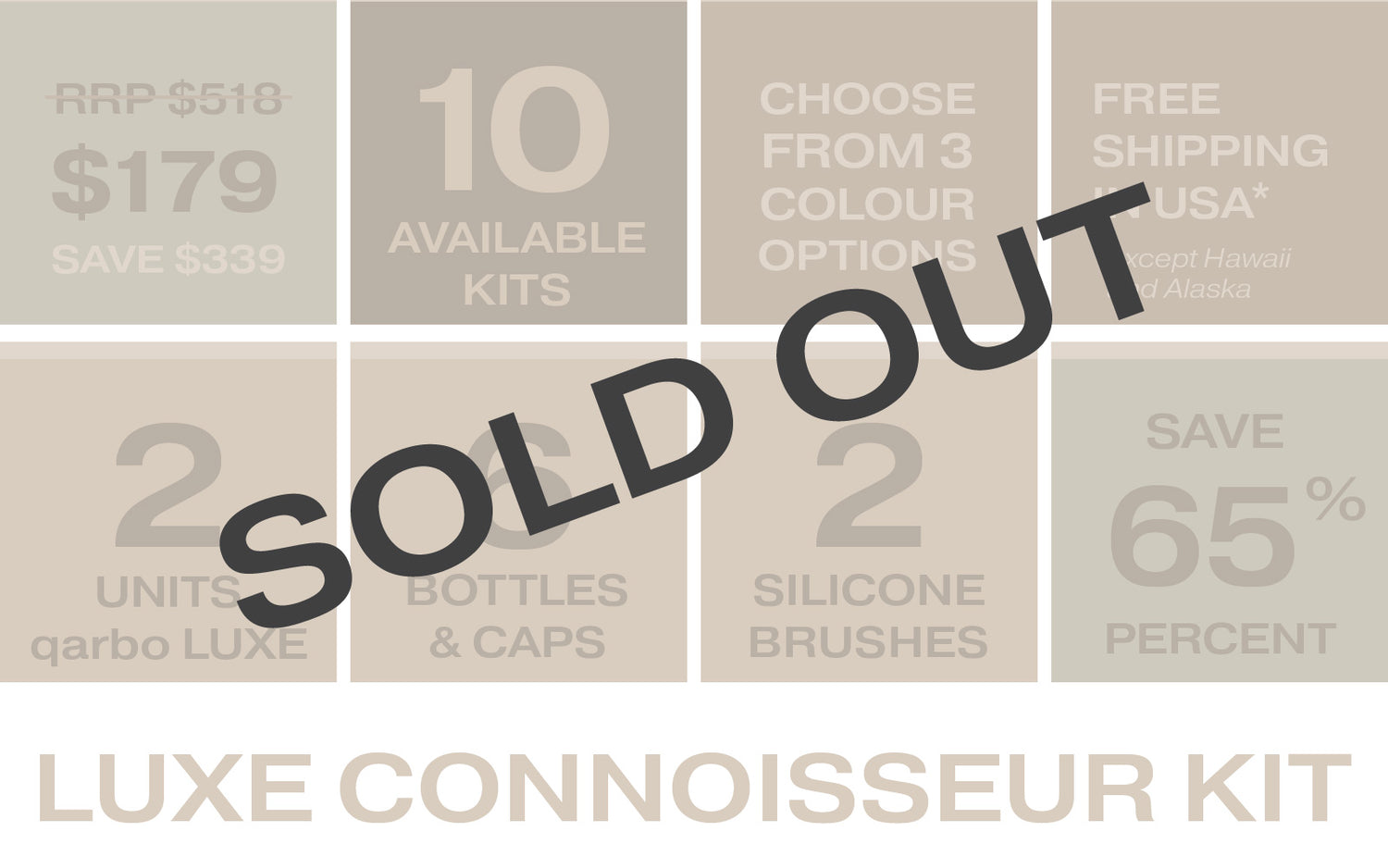 Frequently Asked Questions
Where can I get CO2 cylinders?

qarbo LUXE To make it easy, we chose to use standard CO2 60 litre cylinders (except those that don't have a screw thread, eg Sodastream Pink cylinders). They are easy to find and inexpensive to refill. With normal use, they can last 2-3 weeks.
When will these Early-Bird offers ship?

qarbo LUXE will ship in October 2023. If your order contains other qarbo products, they will ship immediately.

Free shipping to Continental USA (except Hawaii and Alaska)
Is there a glass bottle version?

There are no plans at this stage to offer glass bottles. However, stay tuned for a stainless-steel bottle that you can use to fizz right on your qarbo LUXE!
How big is qarbo LUXE?

qarbo LUXE is approx 17 Inches (440mm) Tall, 4 inches (100mm) Wide and 8 inches (200mm) Deep.
qarbo LUXE Bottles are 10.5 inches (265mm) Tall (inc Cap) and 3.4 inches (85 mm) in diameter.